Check Point Endpoint Media Encryption

Provides centrally-enforceable encryption of removable storage media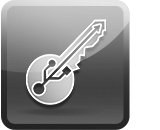 The Check Point Media Encryption Software Blade provides centrally-enforceable encryption of removable storage media such as USB flash drives, backup hard drives, CDs and DVDs, for maximum data protection. Educating users on when to share and not share corporate data via UserCheck prevents future data sharing mistakes. Port control enables management of all endpoint ports, plus centralized logging of port activity for auditing and compliance.
Benefits:
Comprehensive data protection and control for endpoint removable media
Encrypt data stored on removable devices; track and manage removable devices individually
Automatic transparent encryption for DVDs and CDs burned with endpoint PCs
Allow secure mix of personal data and encrypted business data
Actively engages and educates users for Media Encryption policies for business continuity
Maximize operational efficiency with industry-leading performance
Fast initial and recurring scan times
Minimal memory usage
Easy-to-use, transparent centralized management from a single console
Central policy enforcement of removable media and port usage policies
Central log of media usage and data movement for compliance, forensic analysis
Features:
Set Encryption from Centralized Security Management
The centralized endpoint security manager allows administrators to set and enforce encryption policy for removable media and devices using algorithms such as AES 256-bit, for maximum data protection. Unique to Check Point, users can securely access encrypted media from unmanaged computers, with no client installation.
Removable Media Enforcement
Removable media enforcement maximizes data security by placing a unique digital signature on each encrypted device, informing the user of any unauthorized changes made to stored information. Should any changes be detected, the device will need to be re-authorized before it can be used in the protected environment again.
Engage and Educate Users with Integrated Check Point UserCheck
Use Check Point UserCheck™ to actively engage and educate users as they access portable media to identify potential policy incidents as they occur and remediate them immediately.
Central Management
The Media Encryption Software Blade is centrally managed by the Endpoint Policy Management Software Blade, enabling central policy administration, enforcement and logging from a single, user-friendly console. Centralized management offers unmatched leverage and control of security policies and multiple deployment options offer easy installation and minimize user impact, for a reduced overall cost of operations.
Device Access Settings
The device access settings control access to removable media, devices and ports. Devices can be defined at a granular level by type, brand, size or ID, for maximum data protection. Access to endpoint ports such as USB, FireWire, Bluetooth, WiFi, printer, etc., can be centrally managed.
Granular Control of Data
Use Check Point UserCheck™ to actively engage and educate users as they access portable media to identify potential policy incidents as they occur and remediate them immediately.
Logging and Alerts
Administrators can store device activity and file movement logs to a central database, enabling centralized auditing and reporting for easy compliance. Email alerts can be configured to notify administrators about specific events.
Integrated into Check Point Software Blade Architecture
The Media Encryption Software Blade is integrated into the Software Blade Architecture. Endpoint Security Software Blades from Check Point bring unprecedented flexibility, control and efficiency to the management and deployment of endpoint security. Choose from six Software Blades to deploy only the protection you need, with the freedom to increase security at any time from a single central management console.
Specifications:
Client Platform Support
Operating Systems
Windows 8 Enterprise and Professional editions 32/64-bit
Windows 7 Enterprise, Professional, Ultimate editions 32/64-bit and SP1
Windows Vista 32/64-bit
Windows XP Pro (32-bit, SP3 and later)
Mac 10.7/10.8/10.9
CD/DVD Burning Application Integration
Applications
Windows CD/DVD wizard Nero 9 Multimedia Software
Client Language Support
Languages
English
Japanese
French
Italian
German
Chinese (simplified)
Spanish
Russian

Certifications
Media Encryption Certificates
Common Criteria EAL4, FIPS 140-2, CCTM CESG
Ports Controlled
Port Types
USB, WiFi, Fire Wire, IDE, Bluetooth, PS/2, PCMCIA, SATA, IrDA and SCSI
Devices Controlled
Device Types
USB flash drives, floppy drives, external hard drives, tape drives, Windows Mobile Smartphones, PDAs, imaging devices, scanners, iPhones, Blackberrys, modems, other network access devices, iPods, other digital music devices, printers, CD/DVD drives, keyboard, mouse, digital cameras, wireless network interface cards, biometric devices and smart cardreaders